We greatly appreciate your interest!
If you have any questions about BTL™ geomembranes or if you need product samples, please contact us.
Enquiries are welcome from installers, resellers and end users as well.
Call us
Project management, end users In need of lining? Call if you have a technical question or if you would like to get a quote. +36 30/737-4627
Installers, resellers If you are planning to use BTL™ geomembranes as an installer or if you would like to resell them, please call this number. +36 70/528-5130
Send a message
Write to us
info@btlgeomembrane.eu
Social networks
Conventional contacts
Creatiger Kft.
Address (correspondence):
Esze Tamás u. 9.
,
Gyál
,
2360
,
Hungary
Registration number:
13-09-155608
Bank:
Raiffeisen Bank Zrt.
Account number:
12011856-01541596-00100004
IBAN:
HU80-12011856-01541596-00100004
BIC / SWIFT code:
UBRTHUHB
BTL™ in Europe
A BTL™ geomembranes in Europe are fabricated to size in our Hungarian site.
Hundreds of thousands of square meters are already installed in Europe from liners made in the Hungarian HQ. CE certification for the European use is available.
Please use the above contacts to find out about the availability of BTL™ geomembranes in Europe.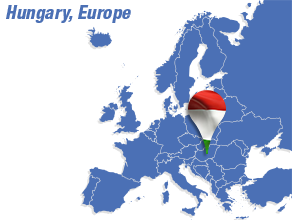 BTL™ in the USA
The owner of the BTL™ brand and the developer of BTL™ geomembranes is BTL Liners, Inc.
During more than 30 years of operation, their name became synonymous with quality and reliability. Their 7 800 m² facility can be found in Prineville, Oregon county, where BTL™ geomembranes are made into huge panels.
For more information visit www.btlliners.com.